Label design makes for an exciting design assignment. Fun with colors and design elements aside, the challenge with label design – to make a packaging element that will help a product stand out from its competitors in a retail environment, is one that is interesting, and would bring tangible value to a client. And so I decided to explore design options for craft beer.
I decided to go with making labels for beer cans for this exploration, for Ally's Brews Co., a microbrewery based in Australia that makes handcrafted brews using fresh, high quality ingredients. Ally's Brews is a small team of brewers who love making tasty beer that can be enjoyed by folks who enjoy beer, but aren't the biggest fans of the bitterness that goes with the hoppy beverage.




The idea was to create a fun, illustrated label that shows off the happy, cheerful vibe that accompanies an Ally's beer. Hence the merry alligator ( Ally ). The design elements were chosen keeping in mind that the beer would be sold locally, at bars, stores and supermarkets.



The three beers that Ally's Brews makes are all craft beers, with an emphasis on taste and flavor, as opposed to strength. And thus, Ally's offers a refreshing Apple Cider, a tasty Mango IPA, and a fruity twist to the local favorite wheat beer – the Belgian Wit. All three beers are mild, with a relatively low percentage of alcohol. The colors were chosen to best represent the respective flavors.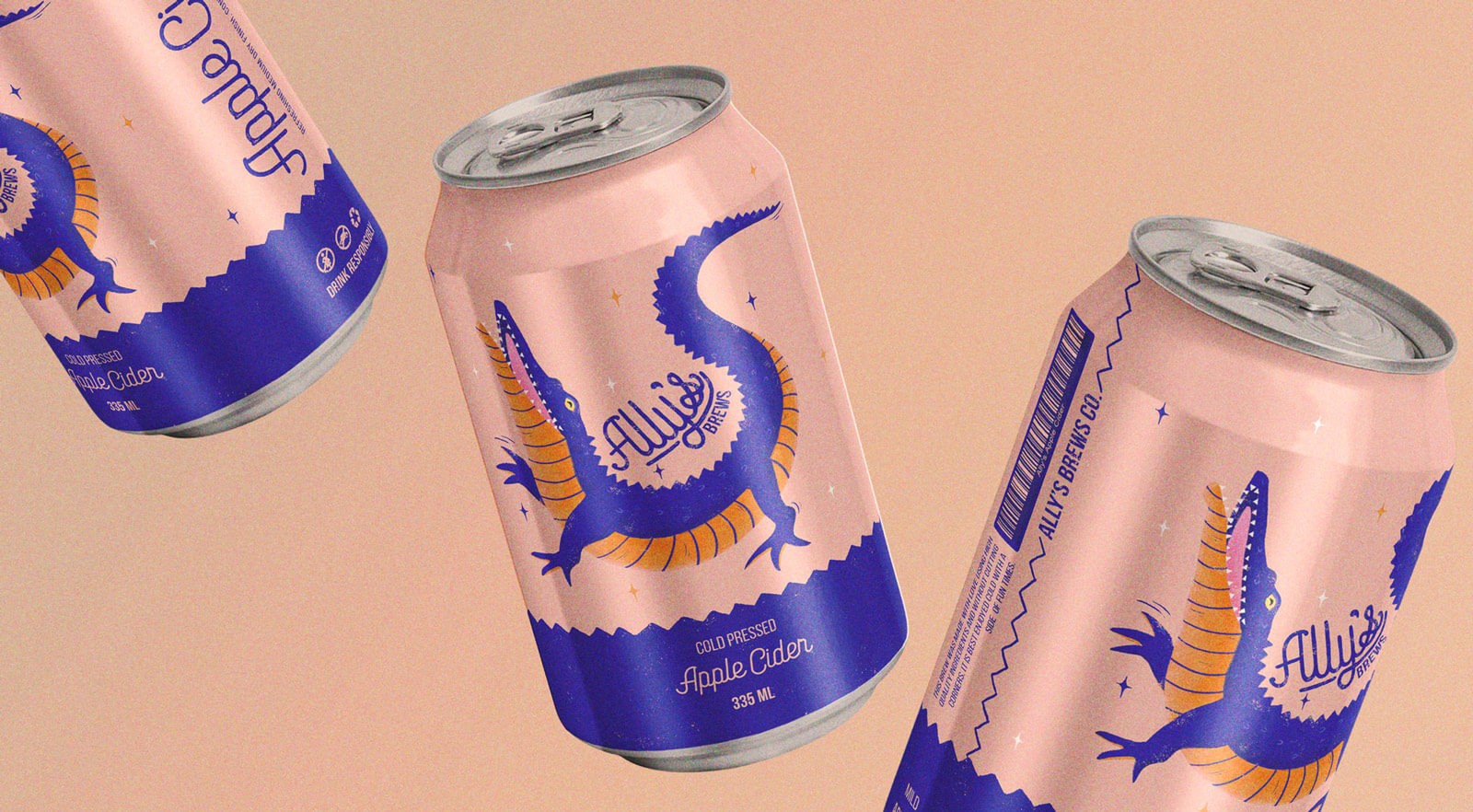 Do leave a comment telling me what you think of this packaging concept.


Like what you see?